About Us
Bespoke Toilet Cubicles, Shower Cubicles & Vanity Units.
Established in 2005, Cubicle Solutions specialise in Bespoke Washroom Panel Systems, Toilet Cubicles, Shower Cubicles and Vanity Units. Our Washroom Systems are designed to suit all customer requirements and budgets. Our experienced staff are trained to the highest standards and are able to produce exactly what you want when you want it.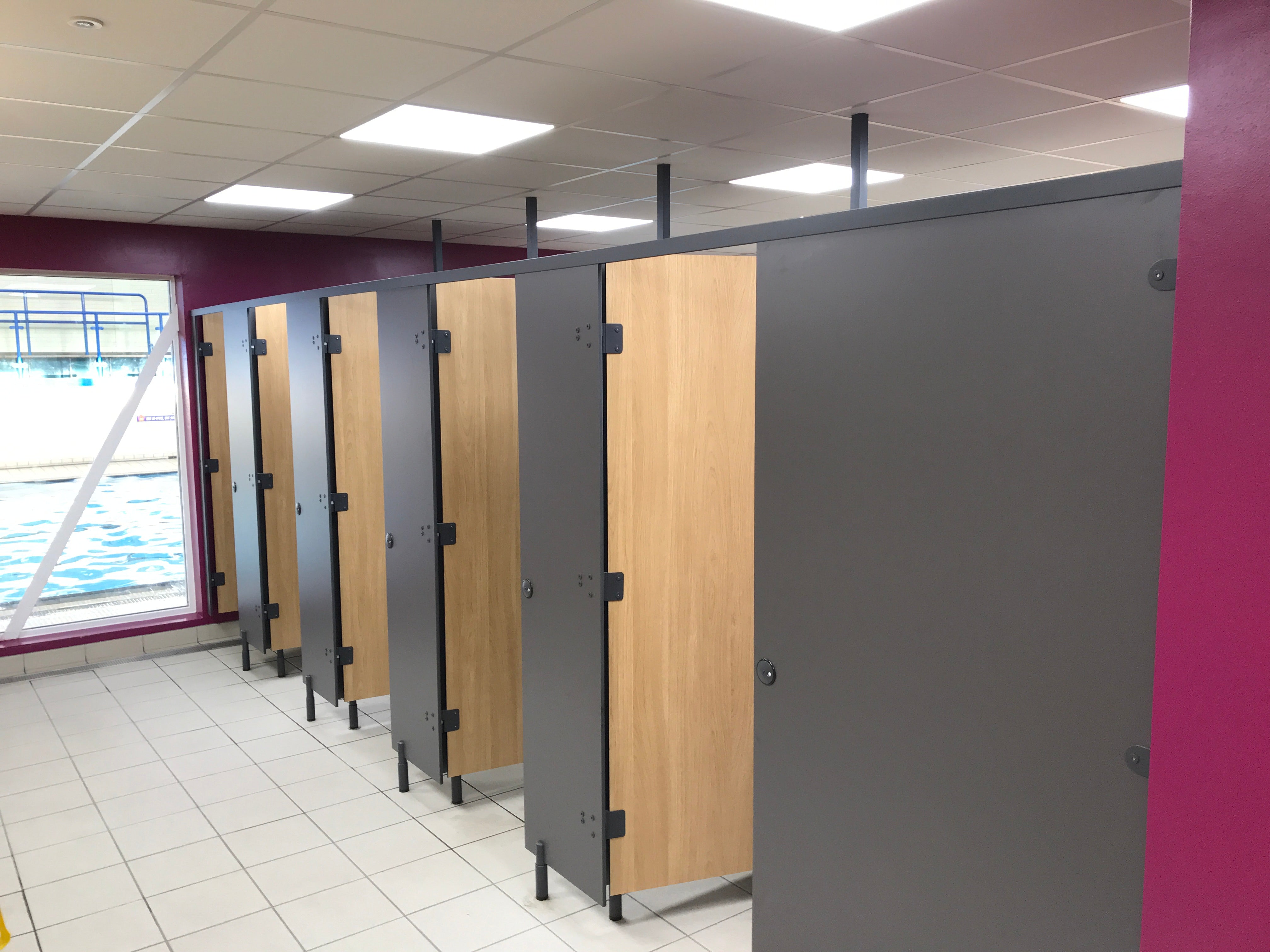 Highest quality as standard
All our Toilet Cubicles, Shower Cubicles, Washroom Cubicles, Vanity Units and associated products have to pass a rigorous quality assurance check, so you can rest assured that you will always receive the highest quality goods. 
Cubicle Solutions is a registered fabricator for Corian solid surfaces, further enhancing our range of Vanity Units. Whether you require toilet cubicles (including school toilet cubicles), shower cubicles or vanity units, you may rest assured that we have the perfect solution for your needs.
Contact Us
Do you have any questions? Call Today: 0121 550 8838
Alternatively use our contact us form here to arrange a free Site visit, design and quotation.